USS Oklahoma City Submarine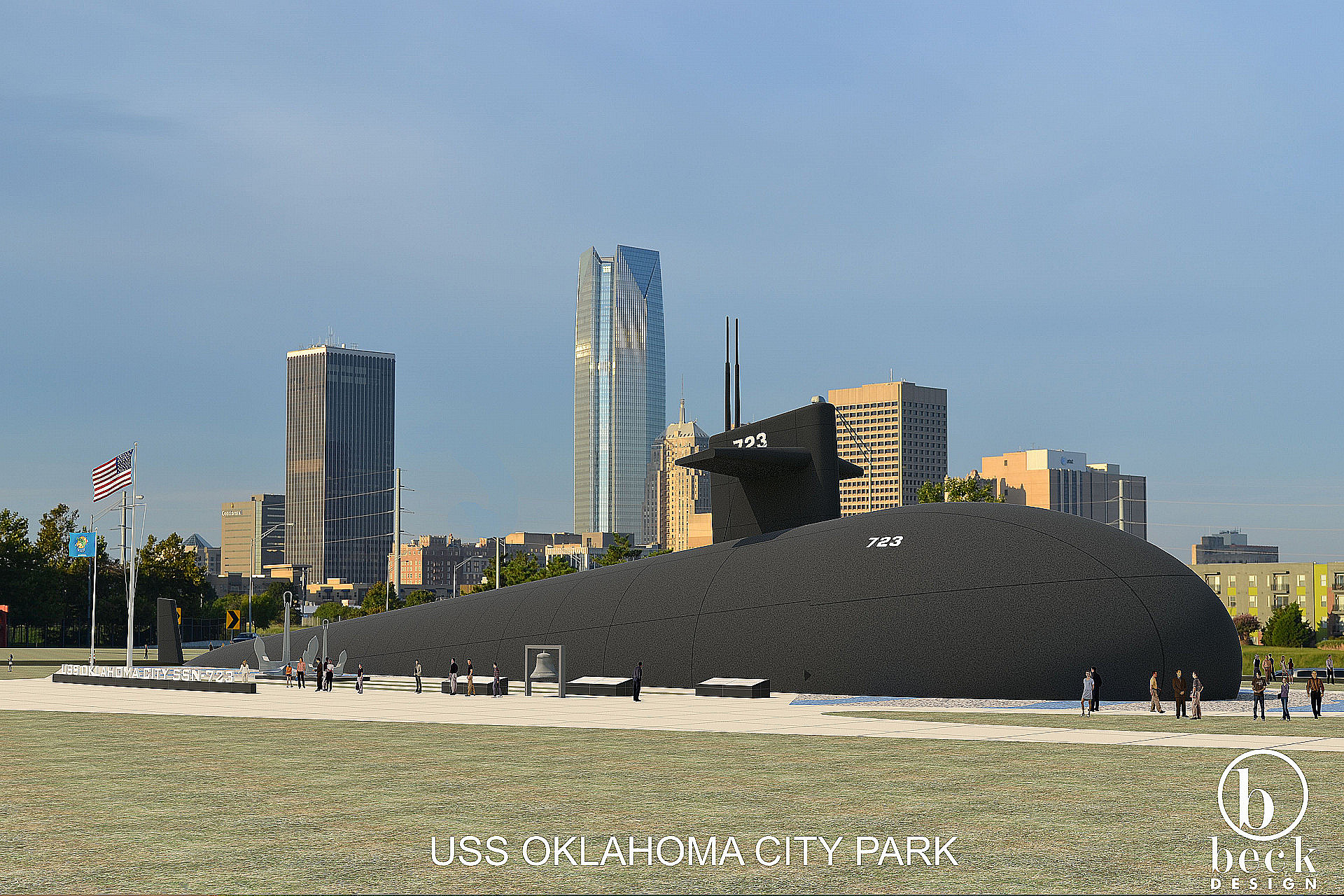 The USS Oklahoma City was commissioned in 1988, and since then, it and the sailors inside, have been patrolling and protecting the deep sea.
There are young people doing great things in our country and I don't think they get enough attention and respect for who they are and what they do," said Donald Beck, the architect for the project.
Beck along with Retired Navy Commander Tucker McHugh and Retired Rear Admiral Greg Slavonic were behind building the USS Oklahoma Memorial in Pearl Harbor.
About a year ago, the three decided to do something in Oklahoma City based on the city's namesake submarine that is to be de-commissioned in 2018 or 2019.
"We thought that it would be great to get the sail and build an educational park, patriotic park, informative park down in the boathouse district," said McHugh.
The Navy agreed to give the men the sail, but the hull of the submarine would be recreated to the exact navy specifications as the original: larger than a football field.
"We think that this will be a way to recognize the submarine and be an educational tool for young people who never get to the water, may never get to be on a submarine to actually see what a fast attack Las Angeles class submarine looks like," said Slavonic.
The Riverfront Redevelopment Authority and city council will have to approve on donating the land for the park, then fundraising can begin.
The three men say they need to raise half a million dollars to construct the park.