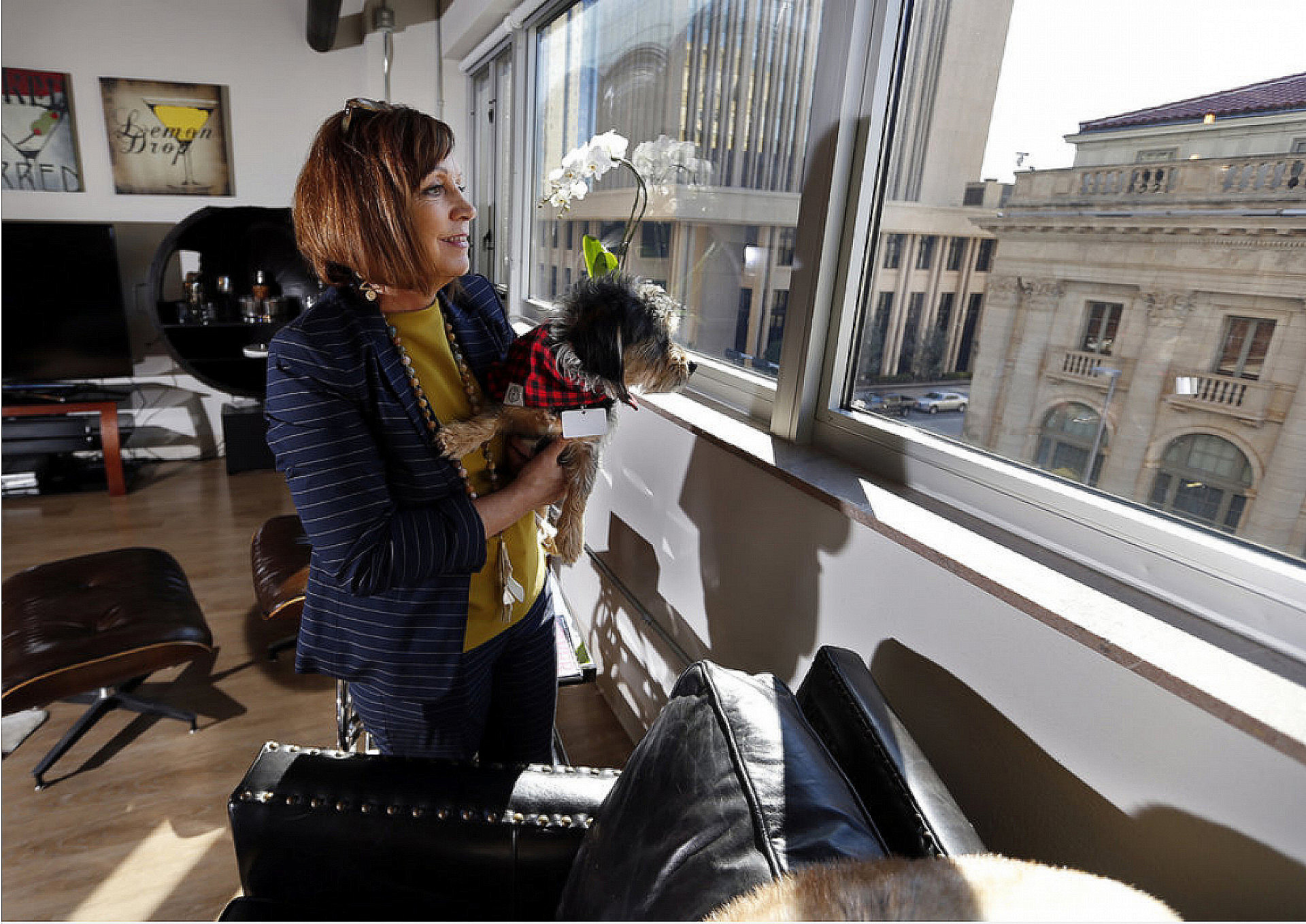 When the morning commute consists of a four-floor elevator ride, life is pretty good. Throw in a perky little dog sporting a vest, though, and there's even more to smile about.
"We were always going to live downtown," said Paula Beck, who shares a fourth-floor loft at the Carnegie Centre with her husband, Don Beck, and the perky little office dog, Leopold. "We've had an office downtown for years, and it's where we spend most of our time. It just made sense."
The Becks own Beck Design, an architectural firm housed downstairs on the first floor of the Carnegie Centre, 131 Dean A. McGee Ave. The office's glass walls overlook the lobby, which often becomes a gathering place when all the residents are home.
That's another plus, Paula Beck said. "We're empty-nesters, so we were also considering the social thing."
Their loft will be among the stops on the 2018 Downtown Home Tour from noon to 4 p.m. Sunday.
The Downtown OKC Partnership and the Business Improvement District put together the free, self-guided tour of nine properties to offer a glimpse of life in the heart of the city. Shuttles will be available, and guests can join from any stop. For more information, go to www.downtownokc.com/downtown-home-tour.
About 8,500 people now call downtown home, and 89 percent of them rent, according to Downtown OKC Partnership. Upscale for-sale housing fueled the initial growth downtown, but the 2008 economic crash changed the picture: Rental housing is much more likely to be successful downtown.
The crash changed things for developer Judy Hatfield, as well. She bought the old downtown library in 2007 with intentions of turning it into upscale condos. In the wake of the crash, she reconfigured her plans, and the Carnegie Centre emerged as a mix of retail, residential and office space.