Dean A. McGee Awards Recipient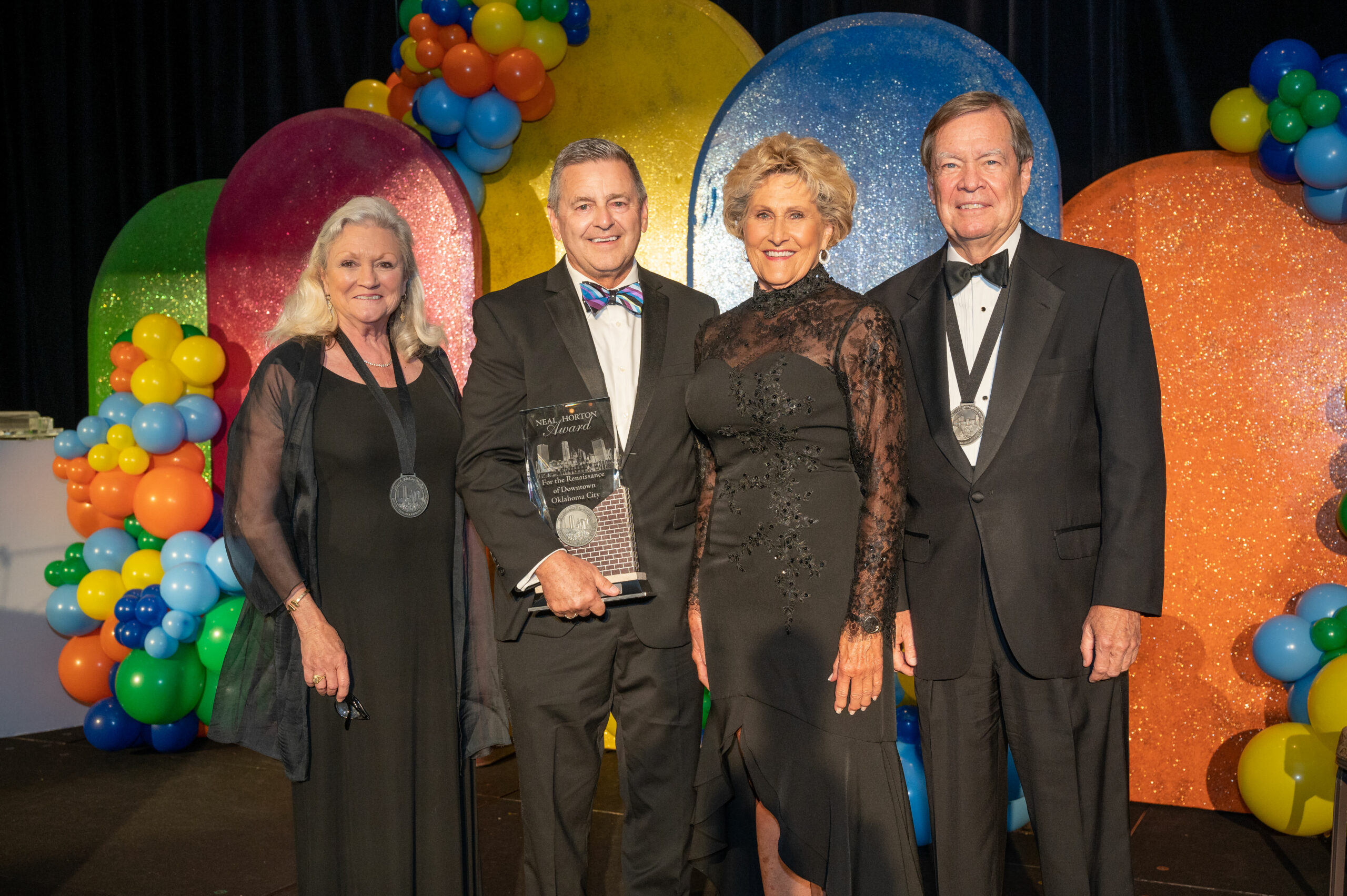 Three business and civic leaders are honored each year at the Dean A. McGee Awards hosted by Downtown Oklahoma City Partnership (DOKC). The ceremony is named after Dean A. McGee, an Oklahoma City business leader who chaired the Kerr-McGee Corporation from 1963 to 1983 and led efforts to construct the Myriad Gardens.
Presented by DOKC, tickets to the Dean A. McGee Awards are available to the public each year. The 2020 edition was postponed due to the ongoing effects of the COVID-19 pandemic. We will be celebrating the honorees in July 27, 2021 at the Skirvin Hilton Hotel. If interested in purchasing tickets to this event, call (405)235-3500 and for sponsorship opportunities contact Jones PR at (405) 516-9686.
2021 Honorees:
Cathy O'Connor will receive the Dean A. McGee Award for her lifetime contributions to downtown. Nancy Anthony will receive the Stanley Draper Award for her efforts in community excellence, and Donald Beck has earned the Neal Horton Award for his revitalization of downtown.
The awards benefit Downtown Oklahoma City Initiatives, which funds public art and other downtown improvement projects.